Since the beginning of the XXth century, this estate was transferred from father to son, with a preserved environment, thanks to an organic-like culture already applied back then.
After 15 years of work, in full collaboration with the owner; Cathy and Daniel Laffite took the initiative to acquire Domaine des Soulanes. Nowadays, they are in organic viticulture for the whole surface of the vineyard.
Domaine des Soulanes was born in 2001, the word "Soulane" meaning a south/ south-east exposed slope. The vineyard of 17 hectares is located in the village of Tautavel, in a corridor surrounded by "garrigues", at the foothills of a rocky peak where stands the last Cathare stronghold: Château de Queribus.
The use of three Mediterranean grape varietals, Grenache (black, white, grey), Carignan (black, white, grey), Syrah and the Mourvèdre, is surely adapted to the environment. For the terroir is composed of schistes, marnes, clay, limestone, the vine is growing on steep, arid and stony soils, and blessed by exceptional sunshine with a dry north-west wind, which is an undeniable asset for the vegetal.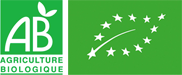 The type of culture is organic, without use of pesticides, herbicides. Ploughing is carry out several times a year to force the roots "drilling" the sub-soil to get closer to the original rock.This technique, experienced for a long time, limits the hydric stress, regulate the yield and mineralise the wines.
Density of plantation is between 4000 to 5000 feet per hectare, with yield oscillating between 18 and 25hl per hectare. Pruning and harvest are manual, as much as most works in the vineyard and the cellar.
In the cellar, grapes are conveyed to the destemmer by gravity. Extraction methods are pumping over and plunging at different level according to the vintage typicity, and carried out in rigorous temperature control.
Each parcel is vinified in small vats independently before final blending and bottled at the Domaine.

Maury VDN rouge VV