The vineyards of Domaine La Tour Penedesses are located in Faugères, in the vast forest of scrubland, an ecological niche of holm oaks and cork.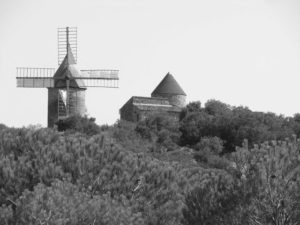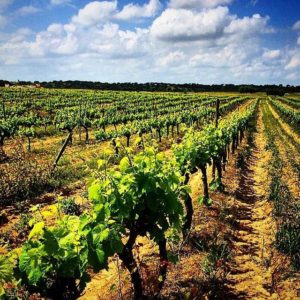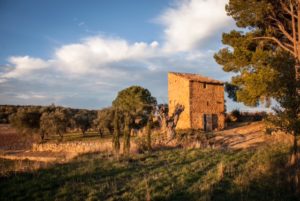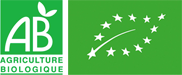 The vineyard, planted more than 80% on hillsides, is cultivated in bio and being turned into biodynamics since 2012. Appellations covered are: AOC Faugères (the smallest appelation of Languedoc), AOC Coteaux du Languedoc and Vin de Pays D'Oc.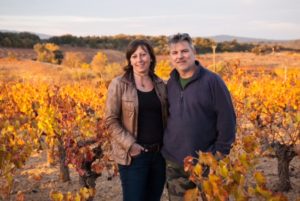 The estate stands for more than eleven generations and since 2000, it belongs to Artisan Vigneron Alexandre Fouqué.
Alexandre Fouqué started his initiation to viticulture-oenology in 1992 during a technician superior course at the lycée Viticole in Beaune (burgundy) where he finished his studies within 6 months at the university of Oregon doing applied research and consulting in viticulture. The experience ended with a stay in the famous Nappa Valley, where he took on the responsibilities of assistant winemaker on Clos Pegase estate.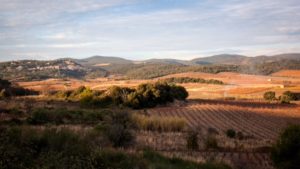 In 1994, he was attracted by the champagne houses in California and wanted to deepen his knowledge on these wines. As a result he enrolled in the university of Champagne in Reims for the Diplome National d'Oenologue where he finished top of his class. For further experience in the making of Champagne, he worked for Wranken and Deutz-Roederer. He later worked for the Union des Vignerons des Côtes de Provence and for Rhone University of wine, doing "quality" consulting and training of the sommeliers.
In 2000, he purchased Domaine la Tour Penedesses, aged only 30 years old.