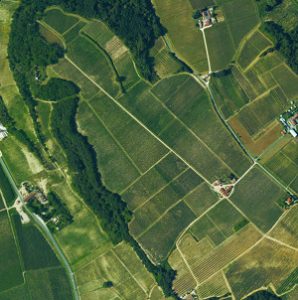 In the heart of GRAVES appellation, the only A.O.C. to bear the name of the soil that characterizes it, the property of Château Haut Mayne and its cuvée "MAYNE DU CROS" is located in Cérons, on a stony plateau.
The pebbles of the Graves have the particularity of reflecting the solar radiation and restoring, at night, the heat stored. This characteristic contributes, in autumn, to the qualitative maturity of the grapes.
The result is the vintage "MAYNE DU CROS GRAVES ROUGE" as much body as finesse; the vintage "MAYNE of CROS GRAVES BLANC" is expressed by a great complexity and a very elegant fruit.
The wines of Château Haut Mayne are distinguished by their exuberance in fruit, both for whites and reds.