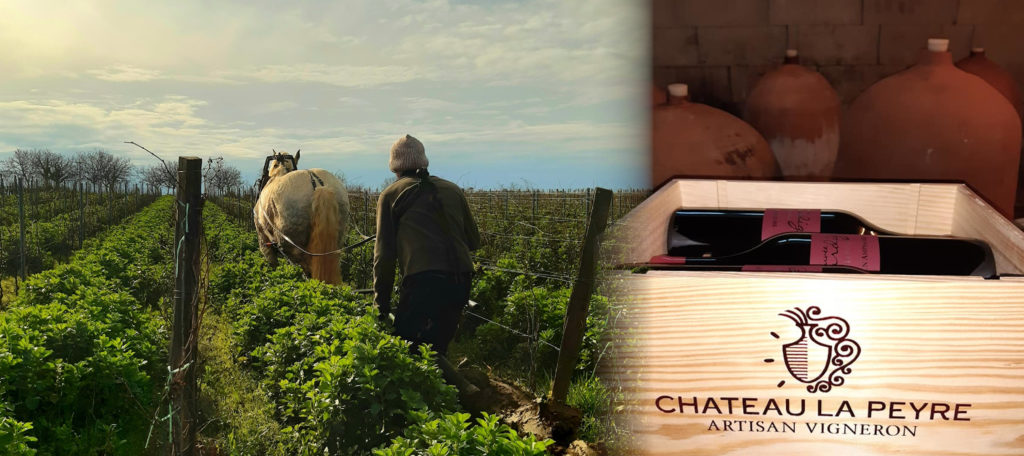 Château La Peyre has been in the hands of Lapeyre family for generations. It is the typical success story that we sometimes watch when historical family growers switch from the cooperative model to the independent model where they decide to take over the vinification, ageing process and distribution.
As a result, Fabien Lapeyre and his father have recently invested in a new cellar, using clay Jars for ageing of their top cuvée, and oak barrels for their Bordeaux Supérieur. Cabernet Sauvignon is mostly used in their blend, making fresh, elegant, Medoc style wines with a long ageing potential.
A precision in the winemaking process that makes Château La Peyre an amazing value Bordeaux, Bordeaux sweet and Bordeaux Supérieur.