A Legitimate History
The estate is located between Garonne and Dordogne, halfway between Bordeaux and Saint-Emilion.
The vineyard is a continuous strip of land. It is distinctive in extending over a wide range of soils. These have been characterised by a detailed pedological study and possess certain similarities to a 'grand cru' terroir: clay-limestone/loamclay overlying asteriated limestone and Fronsadais molasse subsoil.
In 2011, Château Beauval was taken over by new owners, who have been working to revive it ever since. It was renamed Château Leroy-Beauval.
The Estate revival

Château Leroy-Beauval stems from a long farming history going back to the Middle Ages. The estate is a former farm covering several hundred hectares, comprising a vineyard, forests, arable land and grassland. In around 1780, Monsieur de Loyac, Lord of Beauval, decided to build the 'chartreuse' (manor house) and ancillary buildings needed to run this huge estate.
The estate has passed through several owners up to the present day. The vineyard gradually declined in importance until it was revived in the 1970s. Today the domain's vineyard is an 18 parcel strong mosaic spanning 75 hectares, 6 grape varietals (Merlot, Cabernet Sauvignon and Franc vines for red wines, and Sauvignon, Muscadelle and Sémillon for the whites)… and a 60 meter declivity.
Land parcel selection work has revealed the estate's remarkable wine-making potential. This is the guiding principal behind restructuring the vineyard and winery. Grapes from these land parcels are made into wine separately, in small, homogeneous batches and in accordance with their maturity. This rare Bordeaux soil thus gives a unique range of complex, elegant and fruity wines combining power with finesse.
Sustainable Farming turning into Biodynamics viticulture
By enacting a respectful approach to the living, the Estate has committed itself to a continuous improvement program and has established the relevant Environmental Management System (EMS). Which is why it decided to ban all chemical pesticides and herbicides potentially endangering the soils' superficial microbiology as well as their chemical equilibriums. Natural treatments are preferred for the vineyard renewed vitality, plant, animal and human health as well.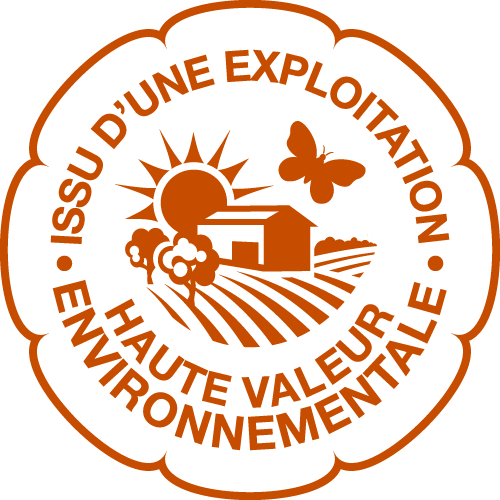 New winegrowing initiatives inspired by biodynamics rely mainly on sustainable growing techniques, such as those used generation upon generation in order to pass down their land in as good a state as that they themselves found it in. In the near future, the cellar will enjoy the benefits of solar panel electricity generation, and true to biodynamics, viticultural waste receives optimal treatment by integrating waste water management.
This way, being certified under the new High Environmental Value label (HVE) for farming which aims at bringing together and promoting more durable operations, will attest to our commitment in the matter.